Volunteers are taking seniors out on rickshaw rides to get them into nature
As we age, it's harder and harder to get outside. And that's a shame since getting out into nature has been linked to a significant increase in people's health and happiness.
On top of that, one in three seniors in the United States reports being lonely. Loneliness has been found to increase the risks of heart attacks, strokes, depression, anxiety, and early death.
The benefits of getting out into nature and having someone to talk to can be numerous for the elderly. That's why Ole Kassow from Denmark decided to start the Cycling Without Age project back in 2012.
Kassow started taking some elderly members of his local community on rides in a rickshaw and quickly saw the benefits.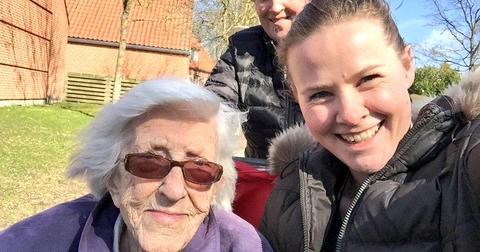 "I saw an elderly gentleman sitting in front of a nursing home, Kassow explained in an interview with Generations Working Together. "As usual, I was on my bike and came up with the idea that maybe he wanted to join me and we could get to know each other. I rented a rickshaw and it took off from there. The man became my friend, his name is Thorkild."
Kassow went on to explain the benefit of taking the elderly for a ride:
"Our modern fast-paced lifestyle means that we value youth and careers and sometimes forget to appreciate the older generation and their wisdom. That means many people become isolated and lonely as they grow old."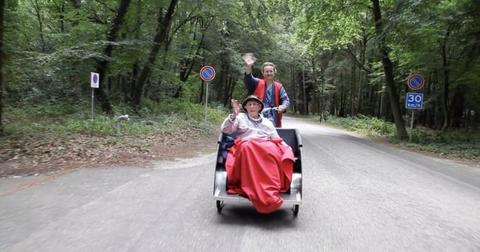 Seeing the benefit in Thorkild, Kassow decided to start Cycling Without Age, which has since spread worldwide and has more than 1100 chapter locations, 1500 rickshaws, and 10,000 pilots.
Anyone can sign up to take an elderly person for a ride, but volunteers ride rickshaws that are empty to get them trained. They then take their team leader, known as a pilot, for a ride before they can start taking real passengers out and about.
Kassow explained how his idea spread so fast:
"Luckily the media have taken an interest in what we do and we see how the interest is often sparked by a story in the news. The first international interest came after my TED Talk in the autumn of 2014. Recently the BBC video 'Amazing Humans' about Fraser and Mary in Scotland was shown 26 million times. Cycling Without Age addresses challenges of loneliness and active mobility, which seem to appeal to everybody."
https://drmac-co.org/wp-content/uploads/2019/10/Screen-Shot-2019-10-27-at-6.07.47-PM-e1572221362772.png
394
394
Coleen Samuels
https://drmac-co.org/wp-content/uploads/2019/12/DRMAC20logo1.jpg
Coleen Samuels
2019-10-28 00:10:20
2019-10-28 00:10:20
Volunteers are taking seniors out on rickshaw rides to get them into nature